Meet Teri Koenig of Rosebud Studios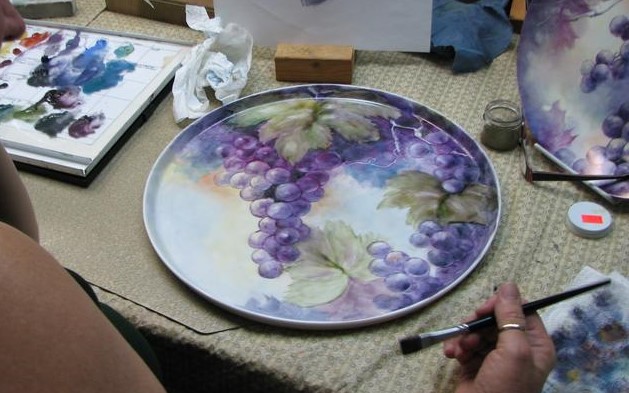 My love for ceramics started as a small child in Carroll County. This passion eventually evolved into a local business.
At Rosebud Studios, everything we do is fired in a kiln. We do both high fire and low fire ceramics, as well as kiln fired glass painting. Our favorite type of work is overglaze paint on porcelain. This art form is full of techniques and kiln surprises. The artistic ideas are endless! Our goal is to create beautiful and functional art for your home.
My favorite part is showing others how to create their own work of porcelain art. I offer group and individual classes in and out of the studio. We have had classes for home schooled children, scouts, various art clubs, and at County Parks and Recreation Departments all over MD. We are also teaching in-house classes at local retirement communities, and senior centers. Contact me if you want to learn more about learning this process!