Meet Carolyn Seabolt of Cat Tracks Studio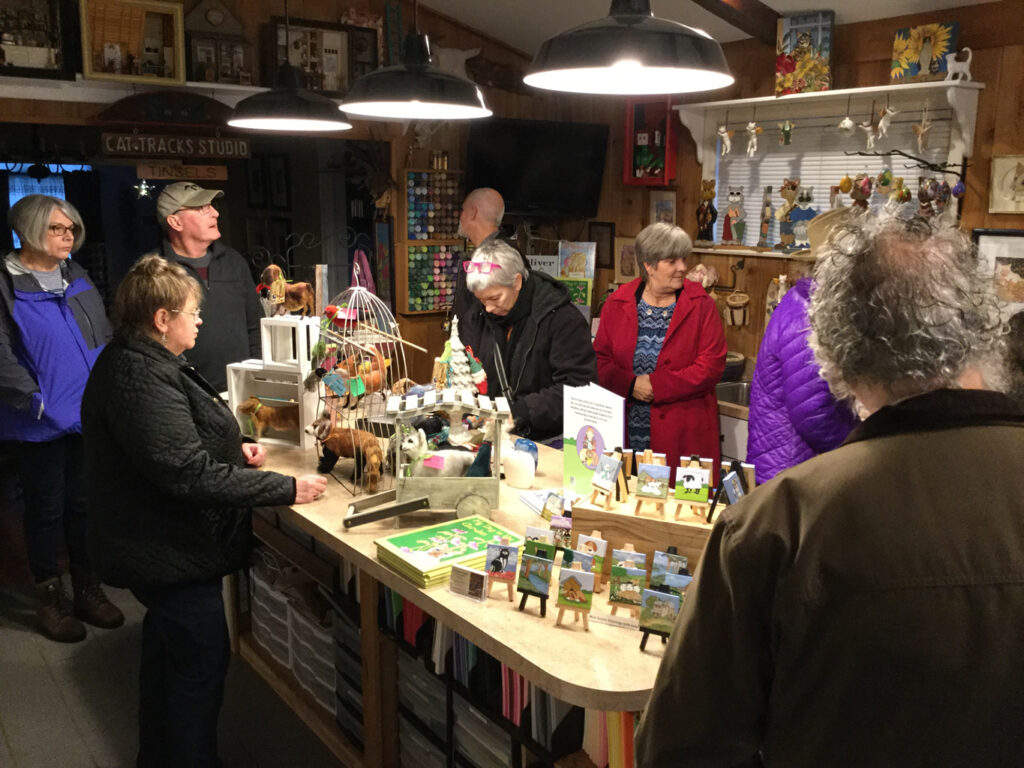 My name is Carolyn Seabolt and I create my art work at Cat Tracks Studio. I am a native of Carroll County and hold a BFA and MFA from the Maryland Institute College of Art. I have illustrated several children's books and written articles for art education journals. I enjoy teaching and sharing a variety of different art techniques with students of all ages. If you are interested in classes please let me know.
I work in a variety of media, my favorites being handmade paper, ceramics, silk painting and batik. I also work with watercolor and create 1800's style tinsel paintings My silk paintings, silk and tinsel paintings, and batiks can be found framed and also in wearable works of art. Most of my work has a feline theme, and because of the many gardens that surround the studio you will also find a lot of flora in my work.
NOTE: During the studio tour you can meet the characters of my books in person and take a photo using our selfie frame to remember the visit!