Meet Sharon Gribbin-Lindemon of
Gribbs Gallery and Studio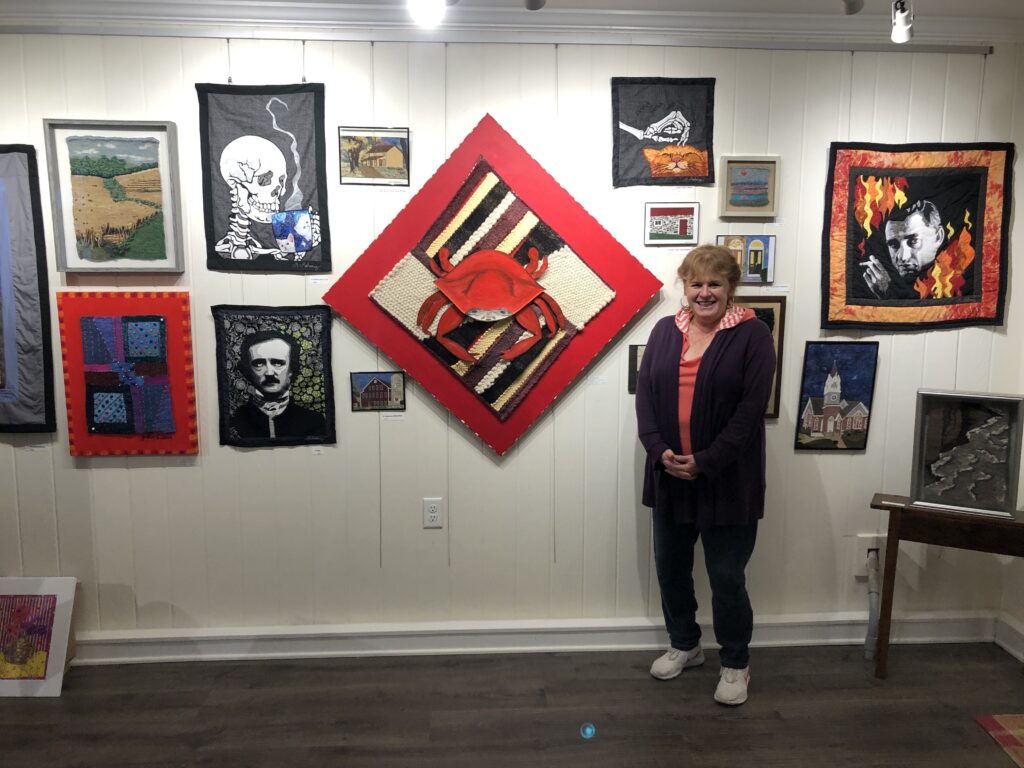 The Gribbs Gallery is a brand new gallery space in New Windsor and the studio of Sharon Gribbin-Lindemon, a painter and mixed media artist who is just now embarking on the full time creation of her artistic vision. She is inspired by the beautiful landscapes of Carroll County and the architecture of the historic homes in New Windsor that drew Sharon and her husband to settle down there back in the '90's. Her love of the surrounding land can be seen in her paintings and mosaics, and her exploration of artistic and recycled materials can be seen in her abstract, mixed media pieces.
Sharon earned her BFA from Salisbury University and her MAT from The Maryland Institute College of Art. She then taught Drawing at SU and a variety of classes at the MICA Young People's Studios for ten years while also beginning her full time career as an art teacher in the Montgomery County Public School System where she has taught for the past 30 years.
Do Martian's Recycle is the name of a book written and illustrated by Sharon and inspired by artistic endeavors between her and her son. She also illustrated a book by Dr. Mel Gilley entitled Sam and the Sad Dinosaur.