Meet Amy Selmer of Golden Apple Beads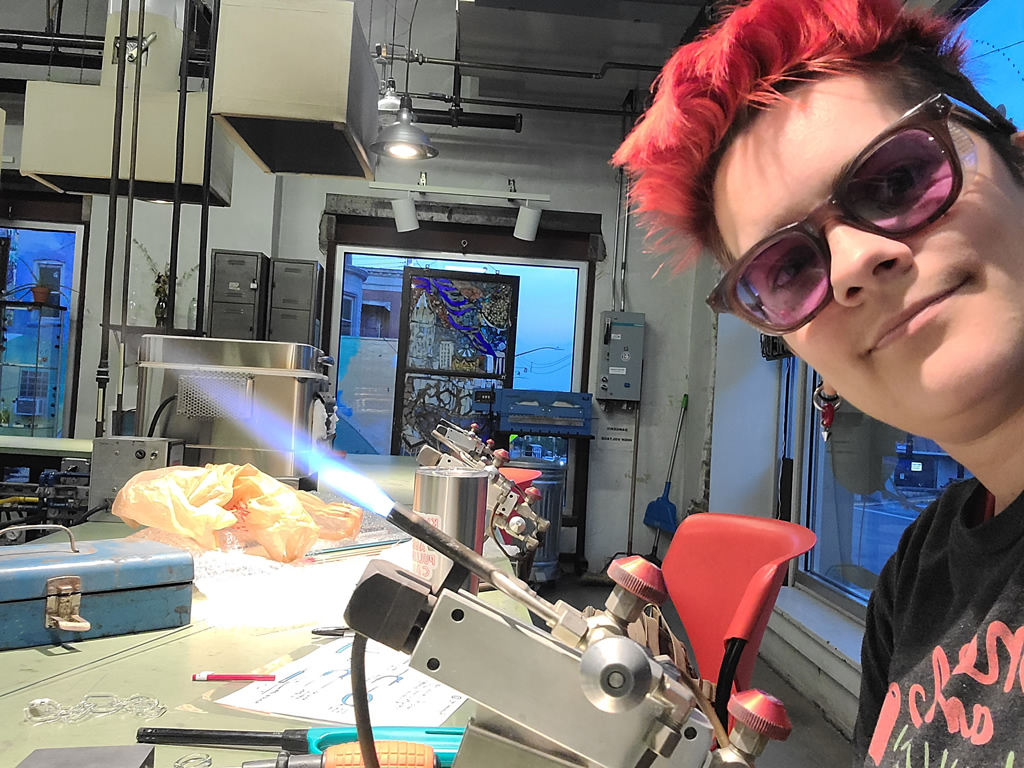 Red's first taste of making glass beads at the torch was only six years ago, but she has been passionately immersed in the craft ever since. Red enjoys having control over the creation of her pieces all the way from raw materials to finished product, without being restricted to premade products. She draws inspiration from everything around her–the natural world, other artists, popular culture, and more.
Red is a member of the International Society of Glass Beadmakers (ISGB), as well as the Frederick Hot Glass Society. She has displayed work locally at the Taneytown Historical Museum and the Westminster Peep Show, and appeared in the Carroll Co. Times. She has hosted several lampworking events, most recently an event to make beads for children in cancer treatment through the organization Beads of Courage.
At her beautiful home in Harney, Red and her husband also raise two children and keep chickens, ducks, and sheep.