Meet Sharon Schaeffer of Sharon Schaeffer Basketry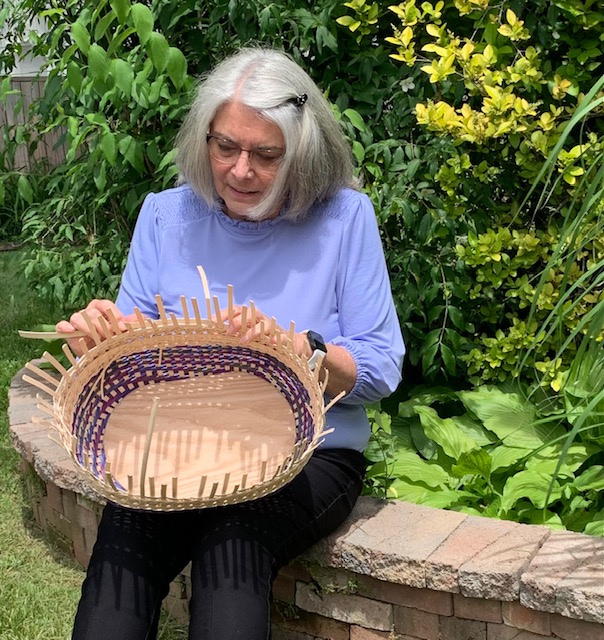 Sharon Schaeffer is a Westminster artist, educator and basket maker. She began making baskets in 1980 as a natural progression of her weaving as a fiber artist. Sharon's baskets and woven
vessels reflect a blend of traditional and contemporary styles and techniques.

Each basket is handmade using a variety of natural materials: reed, ash, oak, pine needles and sea grass. Colored reed is hand dyed and or stained Schaeffer's baskets have been exhibited in numerous shows and galleries throughout the east coast.
Photos of her baskets have been featured in several publications, including the book "Baskets" by Nancy Schaffer. In addition to creating, marketing, exhibiting, and demonstrating her baskets, Schaeffer is the current president of the Central Pennsylvania Basket Weavers Guild.
A retired Maryland public school art educator, Schaeffer now teaches baskets to interested persons of all ages.
"The interplay of reed, fibers and colors become my focus when I weave. The process busies my hands, soothes my mind, and fires my imagination as I navigate life's challenges."