Meet Dan Bodrogi of Old Line Artisans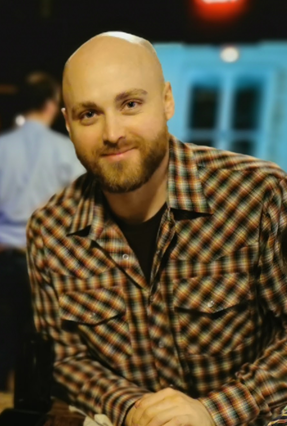 Dan is a lifelong woodworker and recently self-taught metalworker with an interest in furniture design. He has resided in Finksburg most of his life. Woodworking and art skills were instilled in him from a young age but it wasn't until 2015 that he created his first furniture project, a dining table friends that is still a favorite motif on which many subsequent projects were based.  An interest in antique machinery design inspired Dan to learn metalwork in order to
bring new life to retired metal and expand his art's possibilities. His pieces bring out the natural beauty of the various woods and the antique industrial designs that are no longer commonplace. He is new to the Carroll County Studio Tour in 2022.