Click on each Tour Stop to link to individual Google Maps
2943 Stone Road, Westminster, MD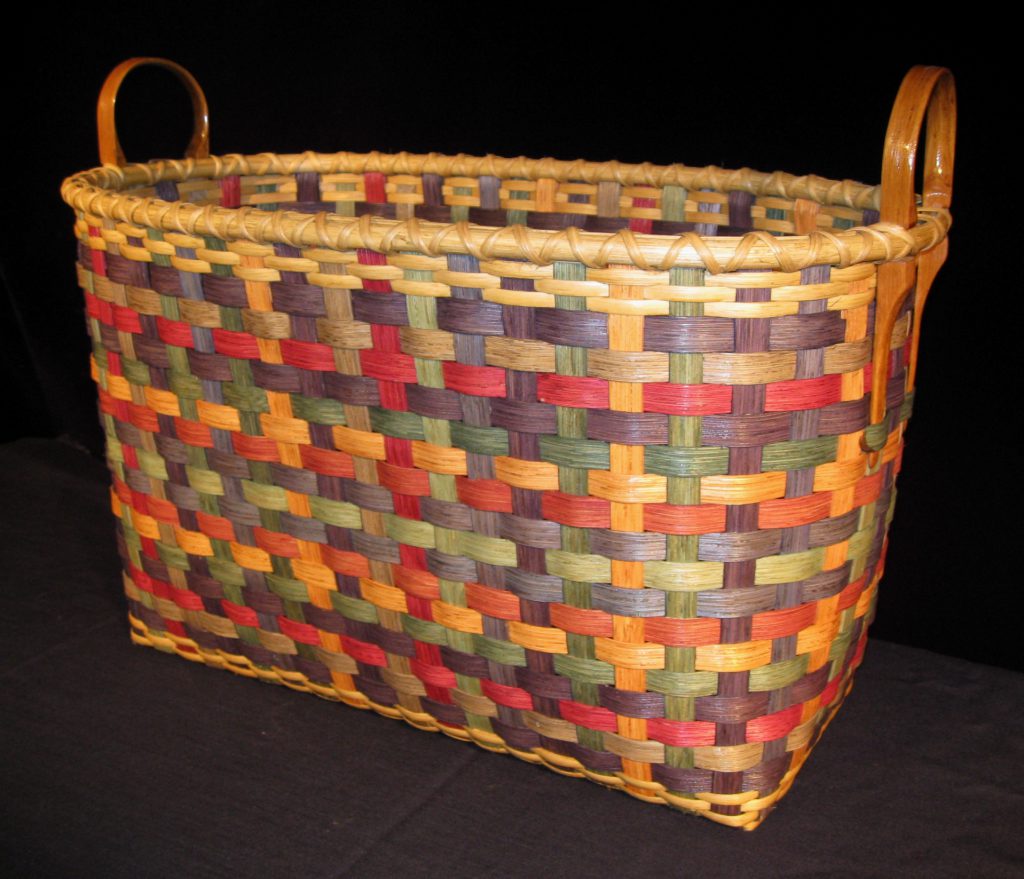 Joyce Schaum Basketry
Joyce Schaum, 410-346-6617, schaum.jps@gmail
Joyce Shaum is a nationally acclaimed basket maker invited to exhibit at the Smithsonian Craft Show, Philadelphia Museum of Art Craft Show, Cherry Creek Art Festival, and shows produced by the American Craft Council. She has been featured at Winterthur Museum Conservation Program and Renwick Gallery, National Gallery of Art. She bases her work on traditional design and techniques of Native Americans, Shaker, and New England basket makers, adding her own contemporary flair for form, color and pattern. A visit to her studio, located in an 1801 millhouse, includes a tour of the historic home.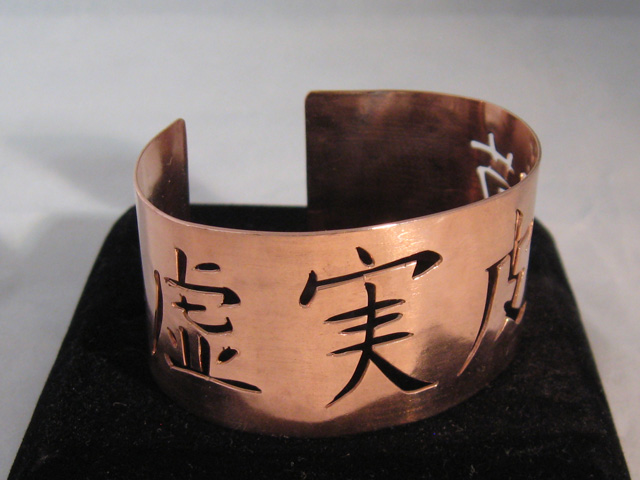 Bent, Wrapped and Hammered
Max Groft, 410-861-1629, www.bentwrappedandhammered.com
The original core intent of Bent Wrapped and Hammered was as an outlet for students of Linda Van Hart (Tollhouse Studio) to expand beyond the classroom studio to present their work for exhibition and sale.  A few of the founding artists have moved on to start their own businesses and Bent Wrapped and Hammered continues under the ownership of Max Groft, one of the founding artists.  
Working with Linda and her students in the classroom facilitated the exploration of a wide range of tools, techniques, media and genres. Max not only had the privilege of  learning under artist Linda Van Hart, but after completing her courses, remained as one of her teaching assistants as well. Working in Linda's classes for many semesters has taught her that she will always be a student.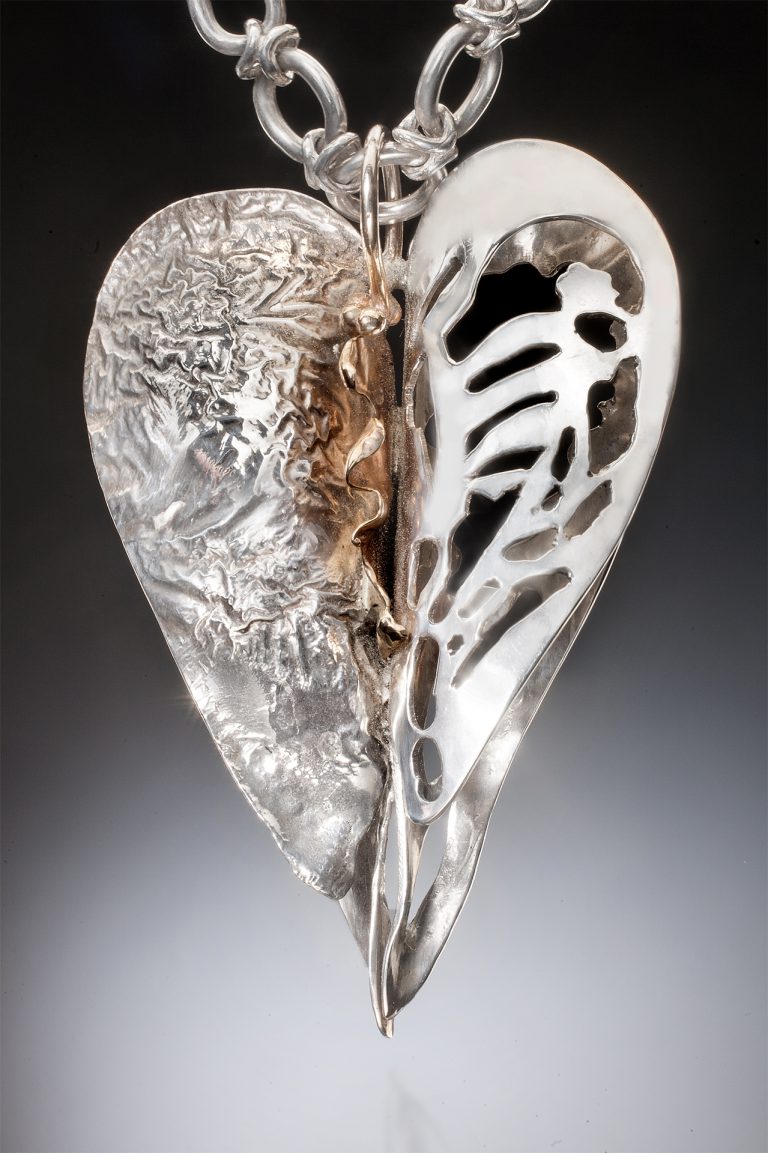 Toll House Studio
Linda Van Hart, 443-340-0955, www.tollhousestudio.com
Linda Van Hart sculpts botanical portraits. Rather than gems, surface texture and form are the focus. The scale of the work is dramatic but the fluidity of diminished diameter forging and undulating surfaces lend a rhythmic grace to the body adornment.  In business and teaching metalsmithing for over 30 years, Linda's nature inspired work is easily recognizable.
916 Silver Run Valley Road, Westminster, MD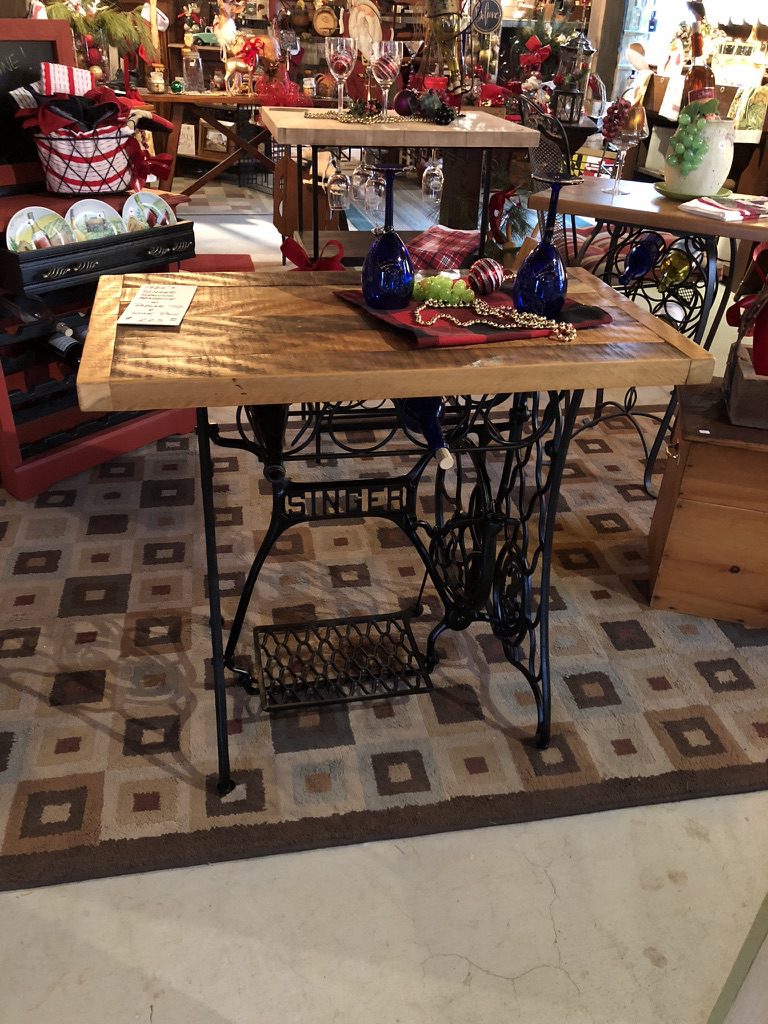 Tom's Cabin
Tom Berry, 443-789-1775 
I was born in Salisbury, Maryland to parents who were both creative and artistic. My father's love of water-foul-carving was the inspiration for my passion of wood-working.
After graduating from Millersville State College, I located to Carroll county in the fall of 1981 to teach Industrial Arts.
In the summer of 1990, I built my home in Silver Run.  I have always enjoyed building, restoring and repurposing. Searching for old lumber, hardware and glass, I enjoy creating a variety of objects that are unique and functional.
My store, Tom's Cabin, is where I display and sell my creations as well as antiques, vintage items, and recycle Americana.
235-R Leppo Road, Westminster, MD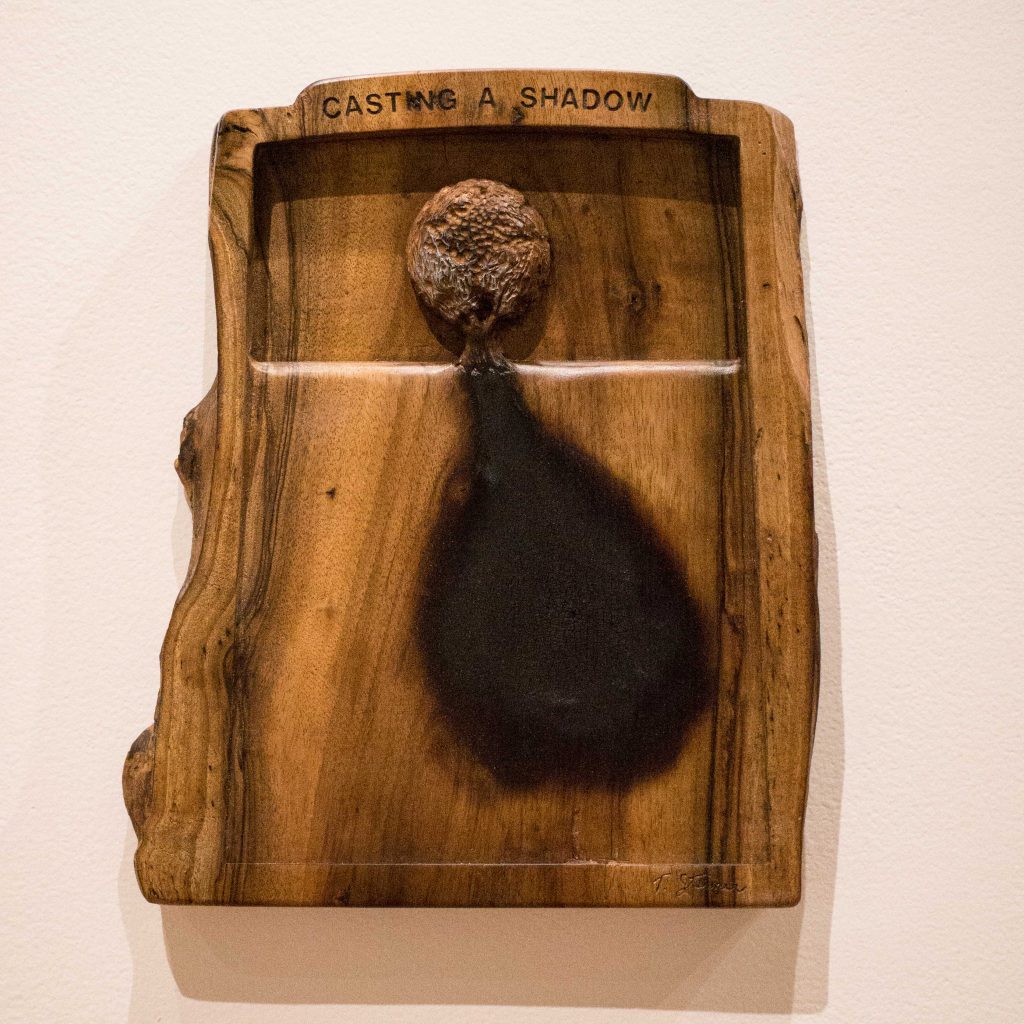 Thomas Sterner's Art Factory
Thomas Sterner, 443-201-6126, www.SternerArtFactory.com
Thomas earned his BFA in printmaking, and has been a master printer and teacher.  He is currently a member of NOMA Gallery in Frederick and actively shows his work regionally.  His studio and residence are nestled in farmland near Union Mills, where he is a full time artist.  His goal in art-making is to make people smile and think.
4130 Alesia- Lineboro Road, Manchester, MD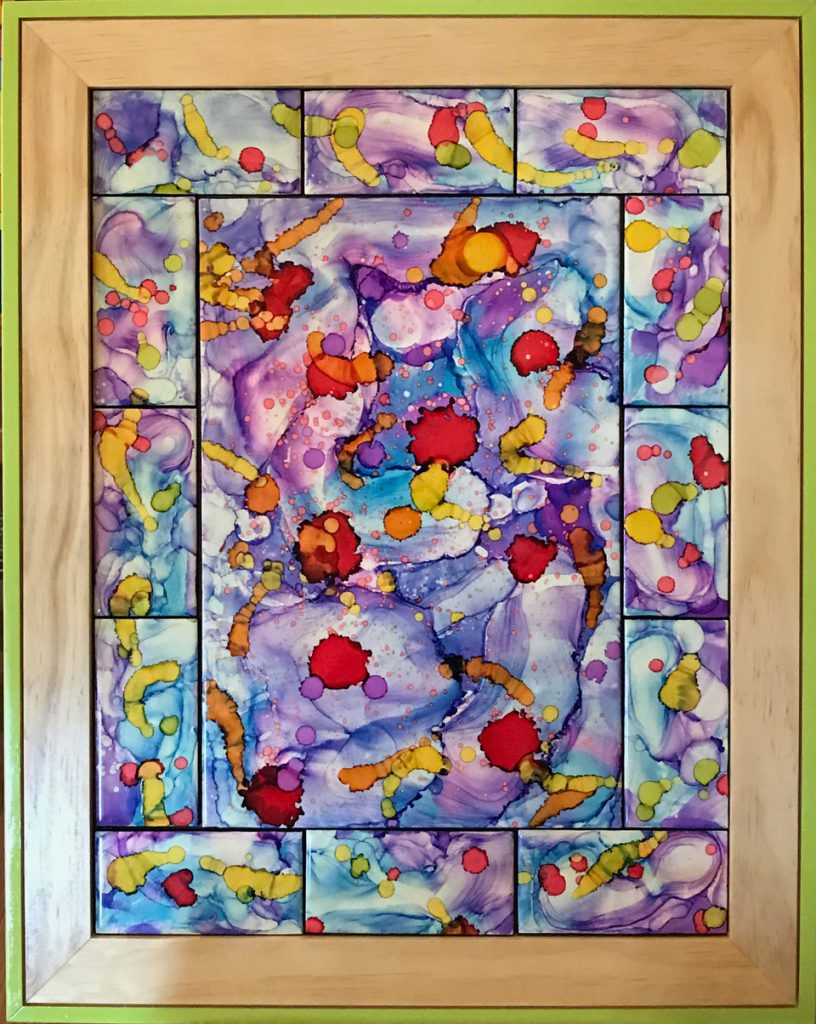 Alesia Art Studio
Charlie Maiorana, 202-679-7042, AlesiaArtStudio.com
I am a self-taught multi-media artist creating a wide variety of artworks and sculptures which I mainly sell at nearby art fairs.  My latest series of artworks are constructions using encased natural materials and painted tiles, and the series before that were large abstract acrylic paintings.  Although I use lots of different materials, almost all my artworks end up being colorful and somewhat whimsical.  During the past year I have moved my studio from Washington DC to just outside Manchester where I hope to both teach classes and continue to produce artworks that bring out smiles. 
1027 Brodbeck Road, Hampstead, MD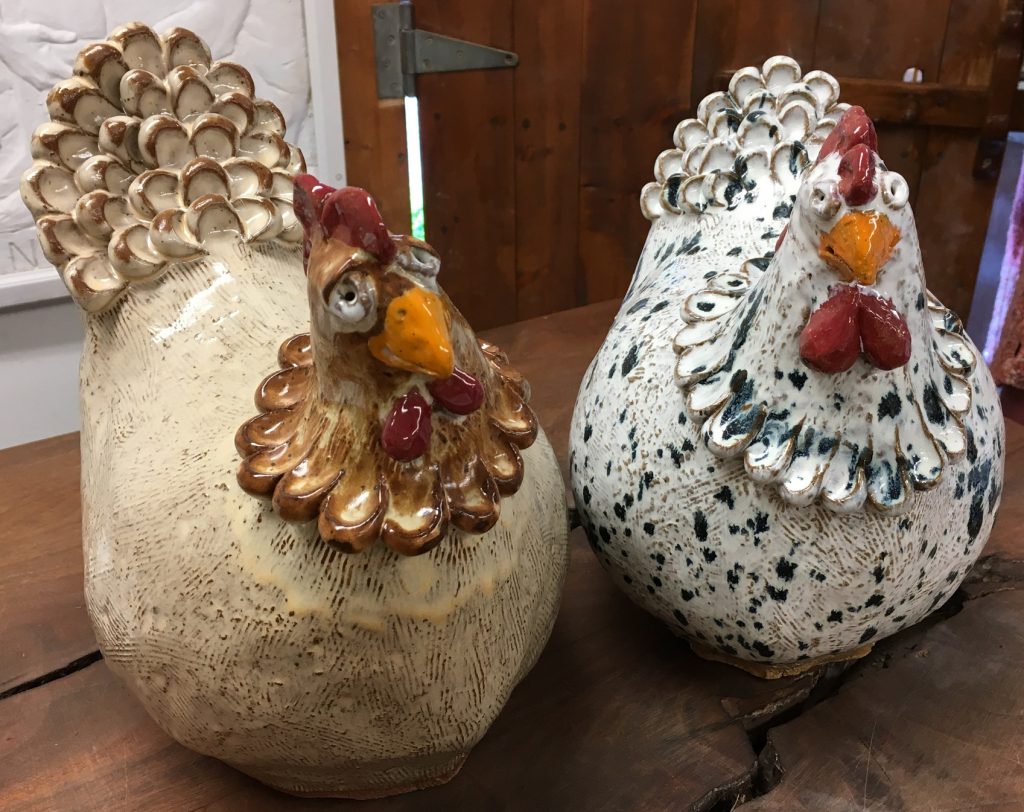 Shiloh Pottery
Ken and Marty Hankins, 410-239-8888, www.shilohpottery.com
I am Ken Hankins, owner of Shiloh Pottery, Inc., located on our family farm in Carroll County, Maryland. I would like to introduce you to what is happening at the pottery. Please visit our web site and see the many pictures, projects and classes we offer. Shiloh Pottery was created in 1972 when my wife, Marty, and I returned to Maryland from graduate school at Alfred University in New York State.
Over the years we have made stoneware pots, run a potters' supply business, made and sold kick wheels, and fired salt-glazed pots with gas or wood. We have attended many craft fairs and shows, taught classes of all kinds in our studio, schools and colleges, and run workshops with famous and talented potters, all the time raising 2 children, Matt and Meg. On our web site you will see the classes we offer for kids and adults.
1330 Old Taneytown Road, Westminster, MD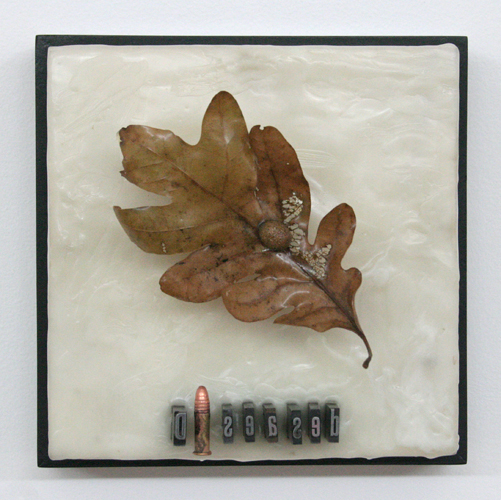 Studio 1330
Jim Roberts, americanlandscape@msn.com, www.studio-1330.com
My work continues to be a sculptural critique of my day-to-day experiences. Working primarily in mixed media constructions, I look for the quiet beauty in ordinary, marginalized objects and their connection to a larger world. Recent artworks have grown out of decayed pieces of metal, bone, and other found objects which serve as metaphor for the society in which we live. 
811 Rolling Ridge Drive, Westminster, MD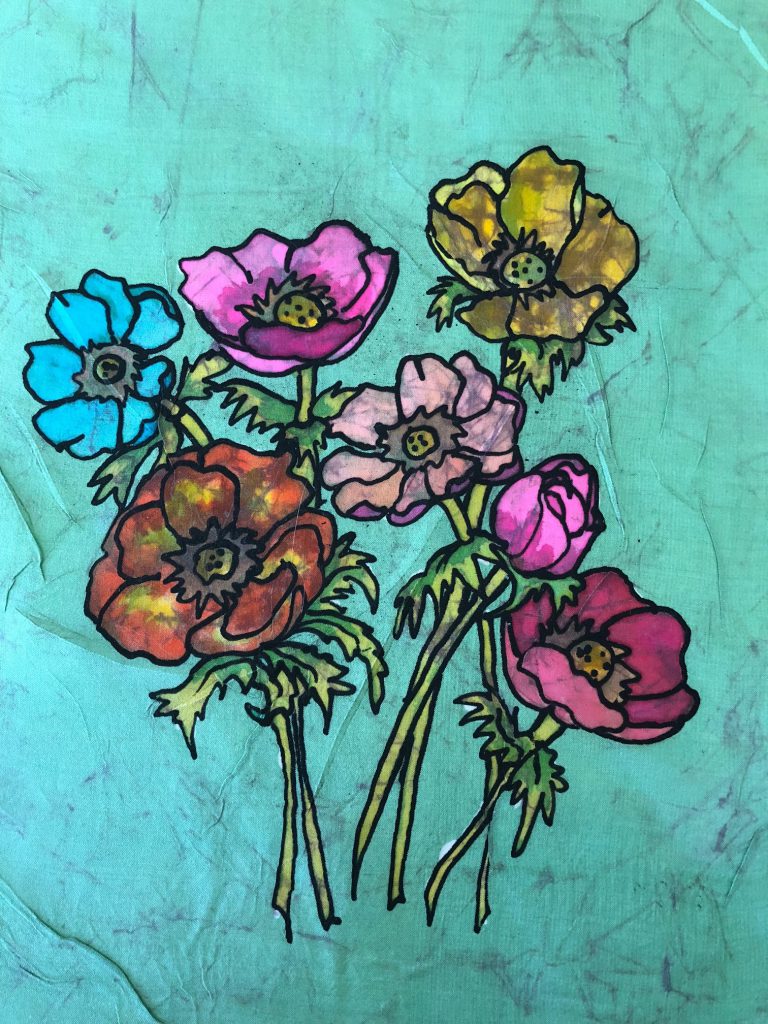 Cat Tracks Studio
Carolyn Seabolt, 410-848-1452, www.cattracksstudio.com
My name is Carolyn Seabolt and I create my art work at Cat Tracks Studio. I am a native of Carroll County and hold a BFA and MFA from the Maryland Institute College of Art. I have illustrated several children's books and written articles for art education journals. I enjoy teaching and sharing a variety of different art techniques with students of all ages. If you are interested in classes please let me know. I work in a variety of media, my favorites being handmade paper, ceramics, silk painting and batik. I also work with watercolor and create 1800's style tinsel paintings My silk paintings and batiks can be found framed and also in wearable works of art. Most of my work has a feline theme, and because of the many gardens that surround the studio you will also find a lot of flora in my work.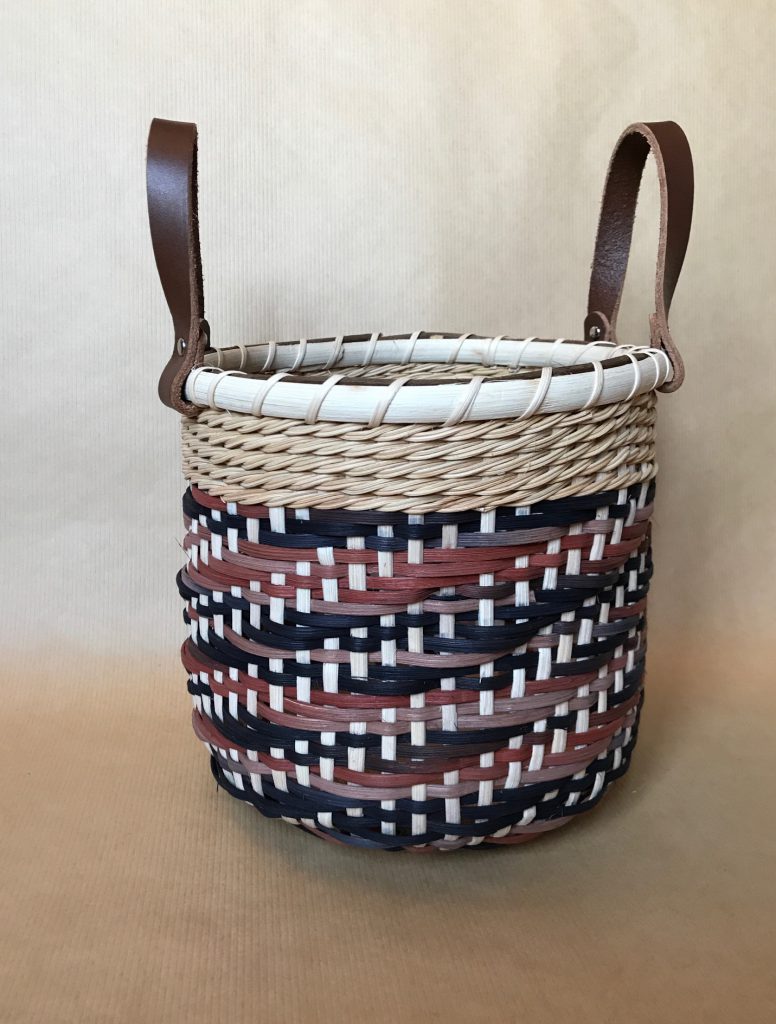 Sharon Schaeffer Basketry
Sharon Schaeffer, 410-967-4482, swschaeffer-baskets.blogspot.com
Sharon Schaeffer is a Westminster artist, teacher, and basketmaker. Her baskets reflect a blend of traditional and contemporary styles,  techniques, and materials.  Reed, ash, oak, pine needles, gourds, seagrass, beads, and found objects are used in Schaeffer's handmade vessels.
406 Muller Road, Westminster, MD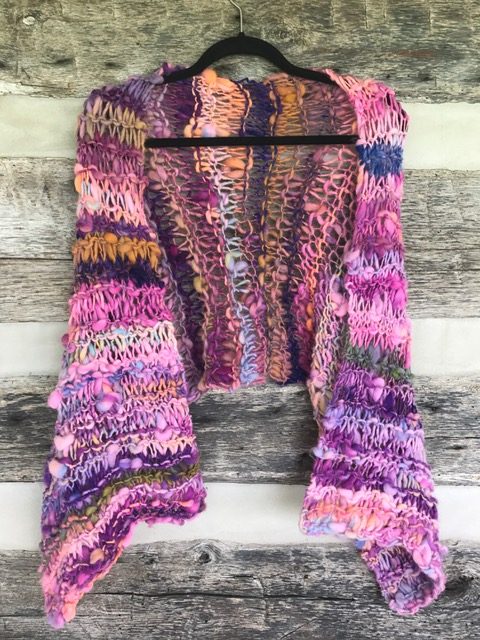 Angel Locks Fiberworks
Angela Muller, ​443-536-3480, http://www.angellocksfiber.com
Angela's love of knitting and yarn led her to start raising sheep and spinning her own yarn. Angela loves creating unique yarns from her small flock. All of the wool used in her products are from her sheep or other small local farms. 
935 Bloom Road, Westminster, MD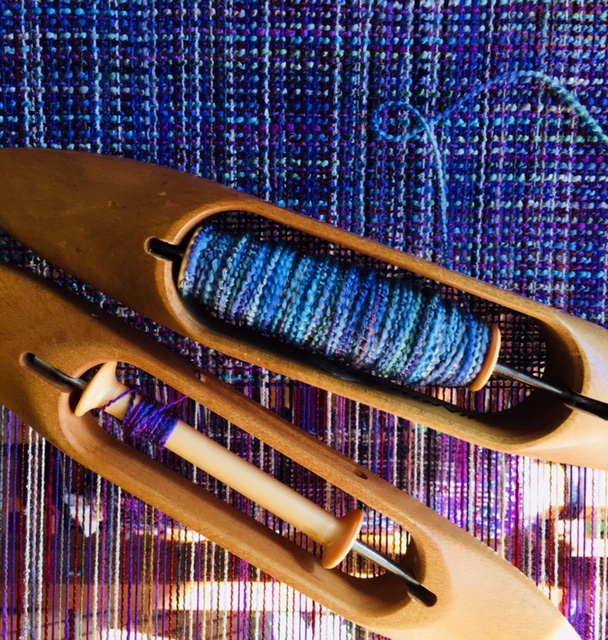 Hill Farm
Gwen Handler and Larry Fisher, 410-857-4387, www.hillfarm.biz
Hill Farm is home to Norwegian Fjord Ponies, Leicester Longwool sheep, various birds, dogs, cats, and chickens. Products of the farm include yarn, fleece, roving, sheep skins, lambs, hand-woven blankets. Raising lambs, foals, puppies, chicks, ducks, and kittens are all wonderful experiences to be a part of. We find this lifestyle, not necessarily easy but always rewarding. I can't think of a better place to raise a child. Being in touch with the land, the animals, and the seasons give life a true sense of purpose.
524 Bear Branch Road, Westminster, MD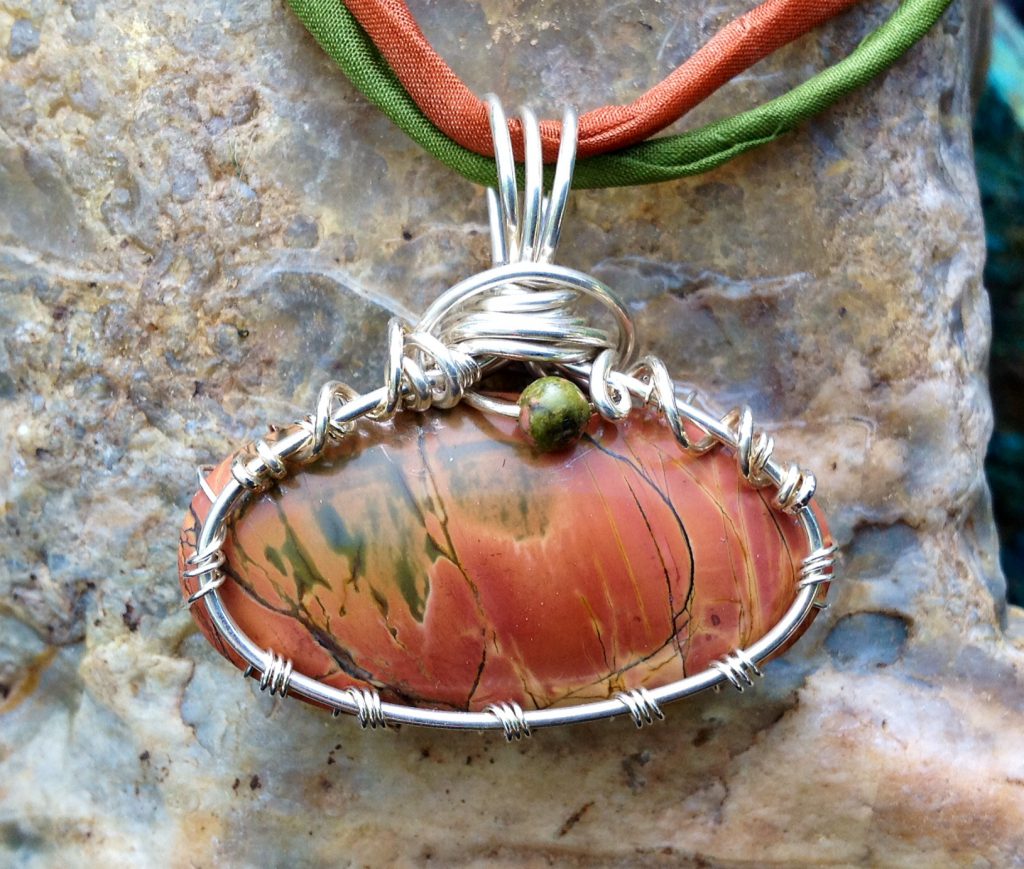 Ashby's Agates
Brian and Denise Ashby, 410-549-7461,
Preserving an Ashby tradition of three generations, we are rockhounds. We maintain a lapidary and design shop where we transform precious stones and minerals into jewelry. Many of the stones we like to work with are found in our annual travels to well documented collecting areas through the western US. Because camping in the desert is as much a part of the process as is running a rock saw or playing with wire, we have built a collection of material primarily based on where we like to go, so you'll see a lot of things from Arizona, New Mexico, Oregon and Idaho. At our house, every rock has a story.
415 Heath Drive, Eldersburg, MD
Virginia Sperry Studio
Virginia Sperry, 443-474-4714, www.virginiasperry.com
Imagine walking amongst several life-sized steel animals set in the landscape of a six-acre property in Carroll County. Stick your tongue out at a kangaroo or drink with a giraffe. Stop into the studio and say hi to Virginia and see what she's working on.
Virginia recently completed The Great Blue Heron sculpture that is permanently installed at the main dock at Piney Run Park!
1328 Gold Court, Sykesville, MD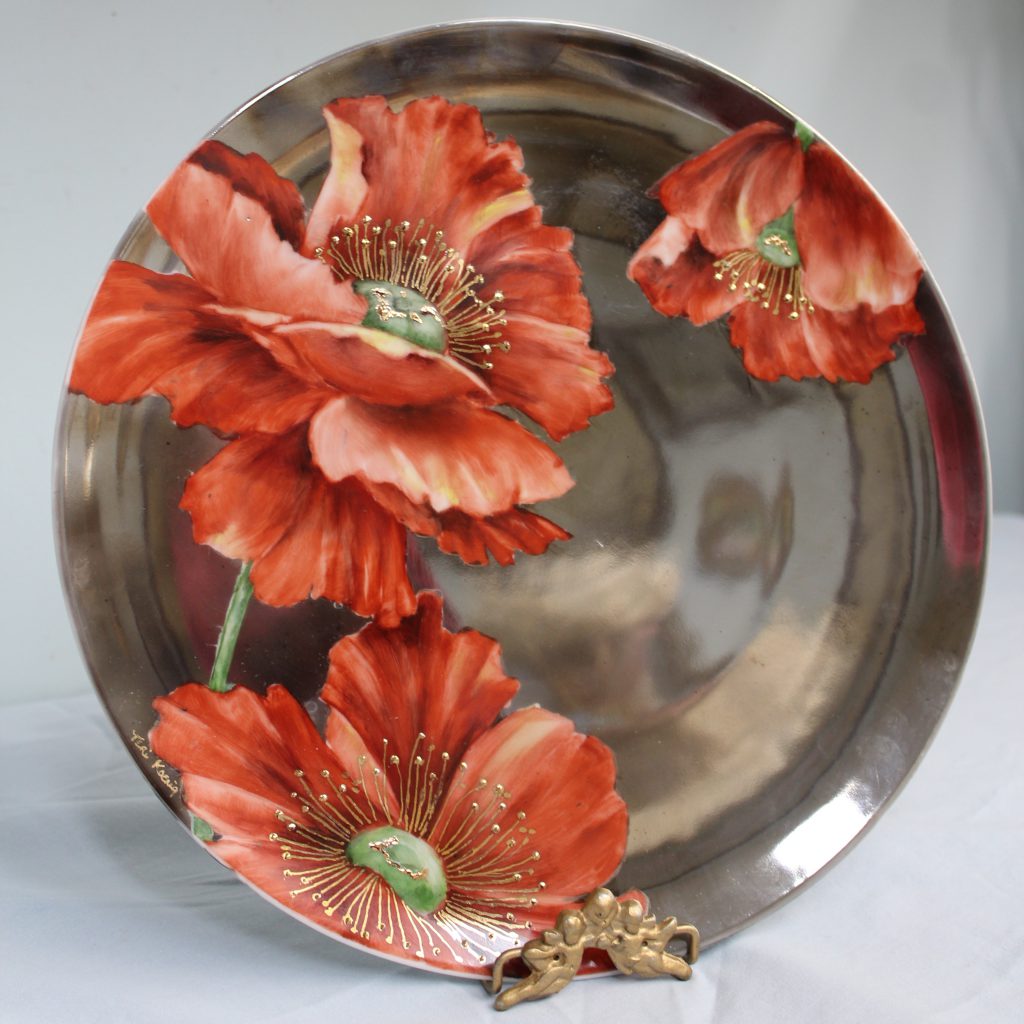 Rosebud Studios
Teri Koenig, 410-549-6317, http://www.rosebudstudioschina.com,
With over 40 years of painting and ceramic experience, Teri has become a talented artist and teacher.
She has been certified through the International Porcelain Arists and Teachers Association as both a certified Master Artist and Master Teacher.  
Teri offers classes in and out of the studio.  She has taught classes for home schooled children, scouts, and at the County Parks and Recreation Department.  She also offers in-house classes at local retirement communities.
"Painting is a passion I can't stop, its a quest to keep trying something new."
1596 Daisy Road, Woodbine, MD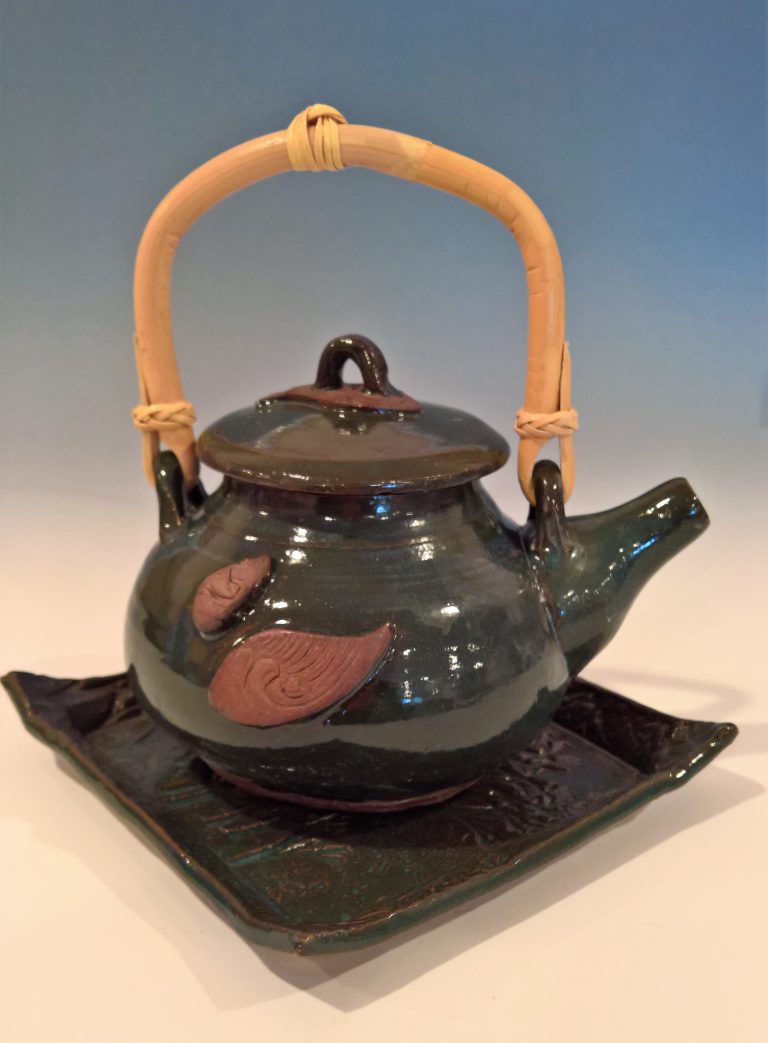 MudPi Studios
Lori Baker, 410-499-8156, www.mudpistudios.com
MudPi Studios was born from the creative passions of Lori Baker and is currently located at Heron's Meadow Farm in Woodbine, MD.  Heron's Meadow Farm is Maryland's first (and only) tea farm and is host to many inspirational views, wildlife, and MudPi teapots. Visitors to the farm can sample some of our teas, shop for their new favorite mug from the mug tree, walk through herb gardens, or simply relax on the patio.  Whether it's a new tea to try or a new stoneware creation on display in the pottery studio, there is always something exciting happening at Heron's Meadow Farm.